We depend more on lithium in our daily lives than ever before, primarily in the form of lithium-ion batteries. Every day we use computers, phones, boats, and cars with these batteries in them. However, most of us have no idea where the lithium for these batteries comes from.
Taking a closer look at how we mine it, where it comes from, and the impacts of the mining process gives us all a better appreciation for the batteries that power our lives.
What Exactly Is Lithium?
A naturally occurring chemical element, lithium (Li) is a soft, lightweight metal. In fact, it's the lightest metal and has such a low density that it floats on water. However, it's an alkali metal, which means that it's highly reactive. So, if you do drop it in water, it will usually burst into a red flame. It's also soft enough that you can cut it with a knife.
Li is a critical component inside lithium-ion batteries you'll see in many RVs, laptops, and smartphones. These batteries are also great for electric vehicles because they're lightweight, efficient, charge quickly, and hold their charge for a long time. Additionally, some types of glass and steel contain small amounts of this lightweight chemical, and you might see it among the ingredients list in some mood-leveling medications.
This alkali metal has been around for eons, but only recently has it become important in our daily lives. A Swedish scientist discovered it just over a century ago. It has played a critical role in technology in the last few decades, and it runs the risk of becoming scarce.
Where Does Lithium Come From?
Lithium comes from brine and hard rock. Brine deposits are found in salt lakes. Brine harvesting is a more common method of extraction, but generally yields lower grade lithium. Hard rock mining requires geological surveys and drilling through rock, which can increase costs, but also often results in higher grades.
Lithium is hard to extract because it's usually in trace amounts and challenging locations. For example, there are relatively high concentrations in the aquifers below salt deserts in South America. Additionally, seawater and various types of rock also contain the element.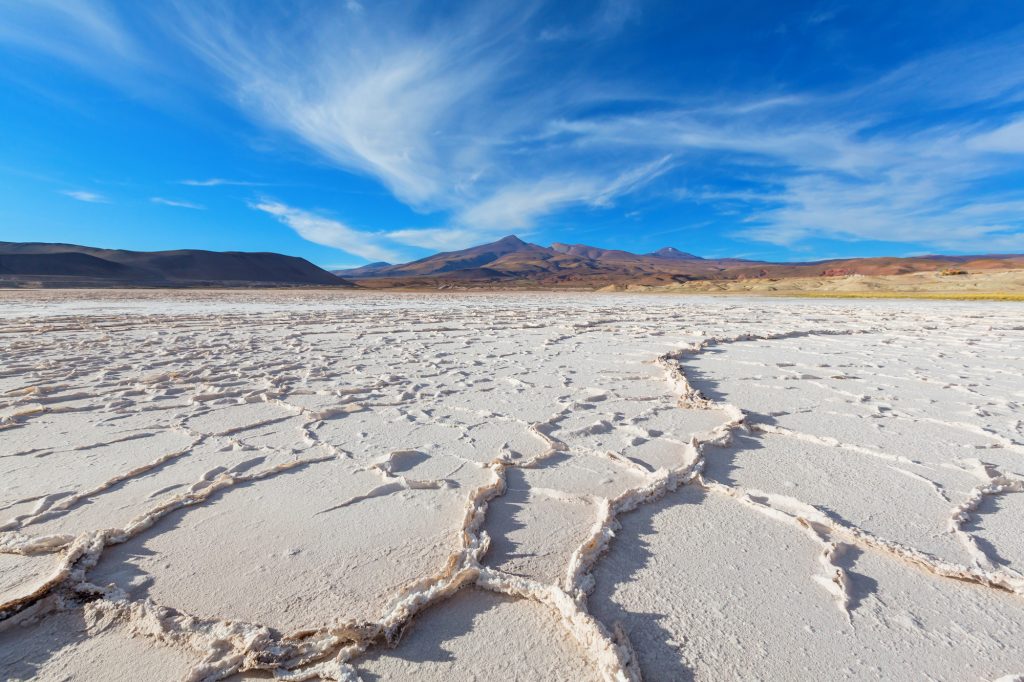 Regardless of location, lithium has to be mined to separate it from its natural sources. The harvesting processes are costly and resource-intensive.
How Is Lithium Mined, and Where?
In salt deserts, like the ones in South America, miners pump lithium-rich brine out of underground aquifers and into holding ponds. Sunlight evaporates the water, leaving a salty residue that goes to a processing facility.
Another means of obtaining it is by using traditional mining techniques to remove it from rock in open pits. This method of ore mining is most common in Australia.
A team of researchers has recently developed an electrochemical cell to harvest lithium from seawater. This is an exciting development because the ocean contains about 5,000 times more of this precious element than land. Unfortunately, seawater contains extremely low concentrations of the element that have been difficult to utilize until now.
Is Lithium Mining Environmentally Friendly?
Lithium batteries are often closely associated with "green" technology. However, the mining processes have some environmental concerns around them and are similar to coal mining, oil drilling, and fracking.
In Tibet, there have been several incidents in which toxic chemicals polluted streams and caused massive fish kills. It's also possible that harmful chemicals, including solvents, could leach into drinking water supplies.
Even in the safest conditions, lithium mining requires lots of water. You need up to a half-million gallons of water to extract one ton of lithium. For a clear example of this issue, consider the mining operations in the salt deserts of Chile, which only get about half an inch of rain per year. The result is that mining this element uses about 65% of the area's water resources, causing droughts and issues for local populations.
Obtaining or handling some of the materials for conventional lead-acid batteries can be dangerous, too, of course. Lead is a heavy metal with a high toxicity level. Exposure to lead, either during mining or somewhere else in the process, can cause serious health problems. Another troubling issue is the unsafe disposal of old lead-acid batteries in landfills. The lead can contaminate the soil and get into drinking water supplies.
Will We Run Out of Lithium?
Our demand for battery power and the element Li is rapidly increasing, primarily as electric vehicles become more mainstream. Like fossil fuels, this much-needed element is not a renewable resource. Nobody knows for sure if or when we'll deplete our supply of it.
Some reports speculate that our lithium supplies could run out as early as 2025. However, discovering new deposits and new technologies for harvesting and recycling helps to extend our limited supply.
Lithium World Supply
Our lithium supplies are not infinite. However, they are not scarce either. Many expect the supply base of this element to diversify over the next ten years as Africa, Canada, and Europe begin expanding their mining and production capacities.
Some believe that if we can increase our mining operations and develop more efficient harvesting methods, we can close the gap between the supply and our growing demand.
Lithium Battery Recycling
Discovering and harvesting new lithium is not the only solution to combating our growing demand. It's possible to recycle used batteries and reuse the lithium from them. At this time, the recycling processes are still relatively new, challenging, and expensive.
Additionally, lithium batteries are a fairly new technology, and they last a long time. This means that many of these batteries have not reached their end of life and don't need to be recycled yet. As more batteries need recycling, improving the recycling processes is critical to creating a sustainable future for our natural supply.
What Countries Have The Most Lithium?
Some call the salt deserts in Argentina, Chile, and Bolivia the "Lithium Triangle" because they hold over 50% of the world's lithium supply. However, Australia is the leader in production, supplying around 60% of the world's lithium.
China is also one of the world's top producers of the element and is also the world's leading consumer.
Are There Any Lithium Mines In the US?
The only working lithium mine in the United States is in Silver Peak, Nevada. It's been operating since the 1960s. However, new projects are underway across the country. For example, a new operation has approval in the Thacker Pass area of northern Nevada and southern Oregon.
Dragonfly Energy MOU with Ioneer to Secure Nevada-based Lithium Supply Chain
In December 2020, Dragonfly Energy completed a Memorandum of Understanding (MOU) with Ioneer USA Corporation, an emerging lithium–boron supplier. This memorandum is designed to strengthen the battery materials supply chain in Nevada through collaboration on the Rhyolite Ridge Lithium Boron Project. Rhyolite Ridge is expected to produce upwards of 24,000 tons of lithium materials and 192,000 tons of boric acid per year.
"Dragonfly Energy is pleased to collaborate with a company like Ioneer that is developing innovative technology that will allow for a vertically integrated energy supply chain in America, and more specifically, in the great state of Nevada," said Denis Phares, Dragonfly Energy CEO. "Anyone bringing jobs to the Battle Born state has our full support. Moreover, the technology that Ioneer is developing dovetails nicely with Dragonfly Energy's green initiatives."
Read the entire Press Release here: Dragonfly Energy and Ioneer Sign MOU
Understanding Lithium Sources for a Sustainable Future
We all use devices that depend on and use this precious, lightweight element every day. Our demand for it is surging, and so is the industry of harvesting it. Creating a sustainable future for our supplies depends on all of us understanding where lithium comes from, how we mine it, and how we recycle our old products that use it.