Perhaps one of the most significant drawbacks of using batteries is that they're required to operate in a relatively narrow temperature range. The battery cells' safety and stability depend on maintaining internal temperatures within specific limits. If the temperature exceeds the critical level on either end, thermal runaway can occur, destroying the battery or, even worse, starting a fire.
What is Thermal Runaway in Batteries?
Thermal runaway is a chain reaction within a battery cell that can be very difficult to stop once it has started. It occurs when the temperature inside a battery reaches the point that causes a chemical reaction to occur inside the battery. This chemical reaction produces even more heat, which drives the temperature higher, causing further chemical reactions that create more heat.
In thermal runaway, the battery cell temperature rises incredibly fast (milliseconds). The energy stored in that battery is released very suddenly. This chain reaction creates extremely high temperatures (around 752 degrees Fahrenheit / 400 degrees Celsius). These temperatures can cause gassing of the battery and a fire that is so hot it can be nearly impossible to extinguish.
Dangers of Thermal Runaway
Thermal runaway in lithium-ion batteries has gotten some bad media in recent years due to cell phone and hoverboard batteries catching on fire. However, it can happen in all battery types.
In extreme cases, thermal runaway can cause batteries to explode and start fires. In minor cases, it can cause batteries to melt or be damaged beyond repair.
Fortunately, there are new technologies that enable us to make batteries safer and prevent the causes of these chain reactions.
What Causes Thermal Runaway?
Several conditions can cause thermal runaway in a battery.
Thermal runaway can occur due to an internal short circuit caused by physical damage to the battery or poor battery maintenance. The same type of scenario could cause an external short circuit which could also kick off the chain reaction.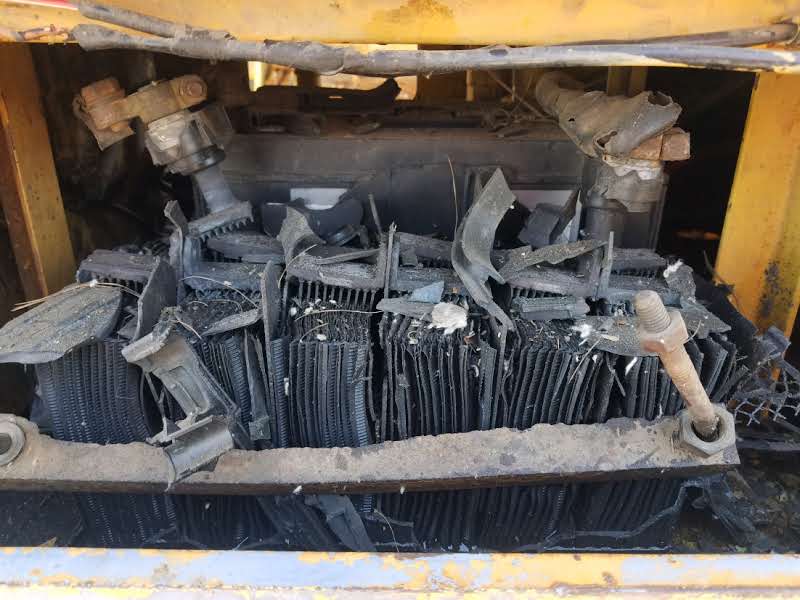 Overcharging a battery beyond its safe max voltage (to extend the distance an electric car will run, for example) can permanently damage the battery and lead to thermal runaway.
Rapid charging can also lead to thermal runaway because rapid charging can lead to excessive currents.
Finally, temperatures outside of the safe region on either the low or high side degrades a battery's performance. This leads to irreversible damage to the battery and possible triggering of the reaction.
While the danger of excessive heat may be obvious, the danger of excessive cold may be confusing. The functioning of lithium-ion batteries depends on chemical reactions. Excessive cold can slow or stop those chemical reactions from occurring.
Preventing Thermal Runaway in Batteries
There are several ways to reduce the risk of thermal runaway in batteries. Let's look at some best practices and ways to prevent it and protect your batteries.
Proper Storage Temperature
One of the simplest ways to prevent thermal runaway is to store batteries at safe temperatures. The ideal storage temperature for most lithium-ion batteries is between 40-70 degrees Fahrenheit (5-20 degrees Celsius). However, this can differ based on the battery and manufacturer, so consult the label for your specific battery.
Here at Dragonfly Energy our batteries have an operating temperature range of -4°F to 140°F.
Proper Ventilation
While Dragonfly Energy batteries do not require ventilation, many other types of batteries need proper ventilation to maintain a safe operating temperature. Additionally, many of the electronics needed to manage your battery system, also produce heat. Battery enclosures can trap heat generated by the electronics and some types of batteries, if you don't ventilate properly.
Replace Old Batteries
Battery users not only need to handle and use their batteries carefully, but they need to replace them as well. This is because the chemicals and materials degrade over time.
Some older batteries that have been uncharged or undercharged, may have built up gasses within their casing. This state can easily cause a battery to explode.
If you see a deformed or "bubbled" battery, do not attempt to charge it. Properly dispose of and replace any deformed batteries.
Don't Overcharge
Overcharging a battery can cause an electrochemical reaction that may result in thermal runaway. Monitoring the charge status of your battery is essential for this reason.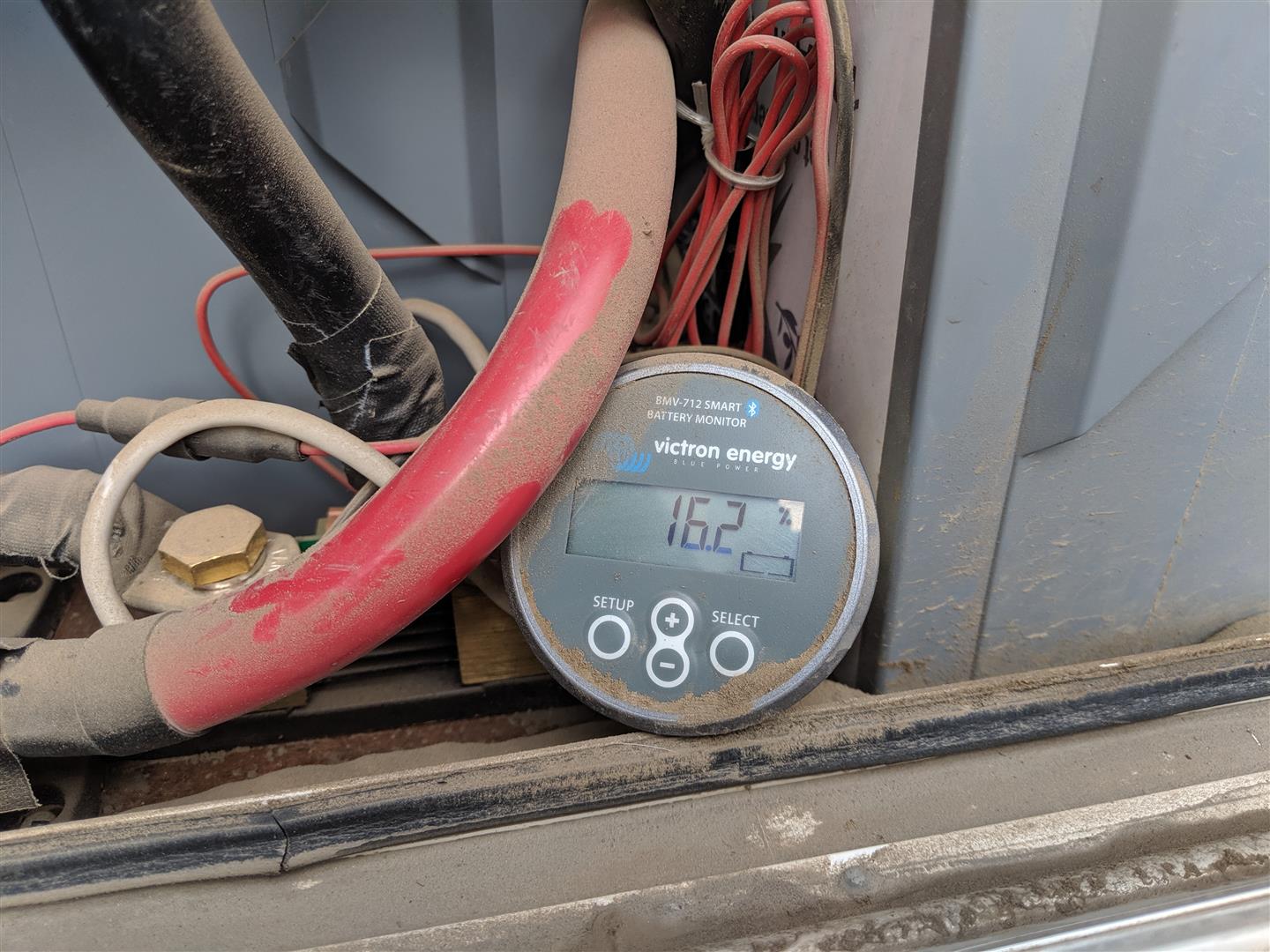 Does a Battery Management System (BMS) Prevent Thermal Runaway?
Most lithium-ion battery packs include a built-in battery management system (BMS). This BMS serves as the control center for the battery pack. It ensures that the battery is operating under safe conditions.
Battery management systems are critical to the safe operation and optimal performance of lithium-ion batteries and help minimize the possibility of thermal runaway.
Our Dragonfly Energy Batteries (and our consumer brand Battle Born Batteries) all have built-in battery management systems to protect themselves from overcharge and undercharge situations. We test every single battery as part of our extensive quality assurance process before it's shipped.
How a Battery Management System Works
Battery management systems (BMS) monitor and manage cell voltage, cell current, cell temperature, cell charge balancing, charge control, and internal short circuit detection.
Essentially, the BMS is an electronic system that manages either a single cell or an entire battery pack. It monitors the state of the battery and reports the data. It also protects the battery (or cell) by controlling or balancing the environment of the battery (or cell).
For example, if the BMS detects that the temperature is too hot, it can regulate the temperature by controlling cooling fans. Alternatively, if the battery or cell cannot be cooled and safe conditions restored, the BMS shuts down necessary cells to protect the entire system.
Thermal Runaway is Preventable With Care and A Proper BMS
There is no doubt that thermal runaway is a serious consideration for all battery systems. But with the proper care and management of your system, you can minimize this risk and enjoy all of the benefits of having battery power available to you whenever you want.