RENO, Nev., Sept. 27, 2023 (GLOBE NEWSWIRE) — Dragonfly Energy Holdings Corp. (Nasdaq: DFLI) ("Dragonfly Energy" or the "Company"), maker of Battle Born Batteries™ and an industry leader in energy storage, Chief Executive Officer Dr. Denis Phares spoke at the 2023 Move America Conference in Austin, Texas on Sept. 26, 2023, about lithium-ion battery technology and what Dragonfly Energy, is doing to provide sustainable and cost-saving solutions for the trucking industry.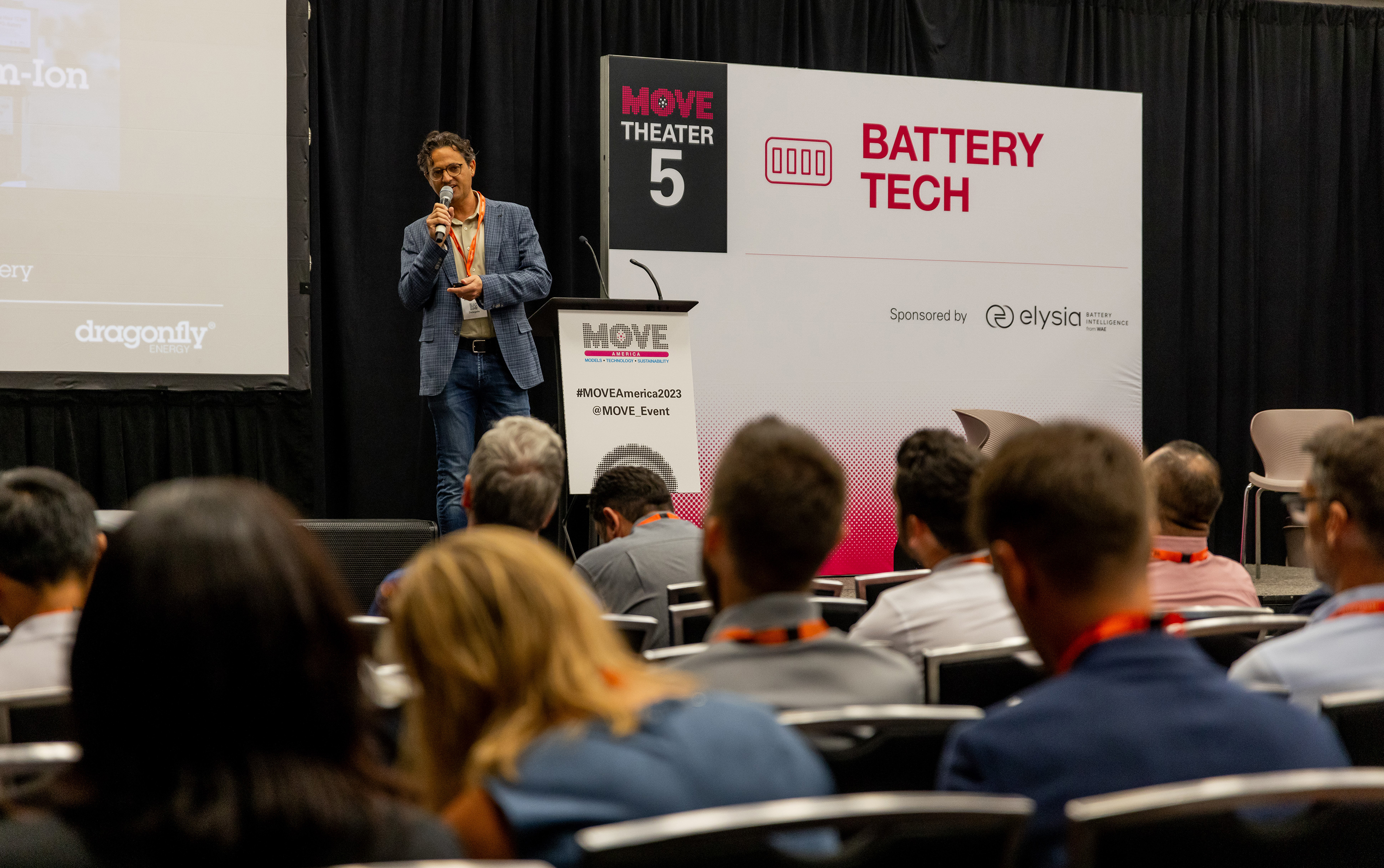 Dr. Phares' presentation titled, "Driving Energy Storage with Lithium-ion Battery Technology," dove deep into the science behind lithium-ion batteries and how its integration as an electric auxiliary power unit (APU) solution could provide immediate cost, performance, and driver retention benefits to transportation fleets of all sizes.
Dr. Phares was also a participant in a panel discussion titled, "Intelligent Battery Management for Safety, Improved Capacity and Lifespan," discussing technological advances in lithium batteries that are moving the transportation industry forward towards more sustainable energy storage solutions. Dr. Phares was joined on this panel by Ieuan Lewis of WAE Technologies Ltd., and Matthew Bierman of TexPower EV Technologies, Inc., which was moderated by Baris Guzel, a partner at BMW i Ventures.
Move America is a conference which provides a meeting place for the world's largest transportation technology and mobility companies. Last year, more than 2,200 mobility professionals attended the conference, with more than 3,800 expected to attend this year. Conference attendees include transportation operators, technology companies, energy companies, municipalities, policymakers and startups in the mobility space.
To learn more about Dragonfly Energy, visit DragonflyEnergy.com.
About Dragonfly Energy
Dragonfly Energy Holdings Corp. (Nasdaq: DFLI) headquartered in Reno, Nevada, is a leading supplier of deep cycle lithium-ion batteries. Dragonfly Energy's research and development initiatives are revolutionizing the energy storage industry through innovative technologies and manufacturing processes. Today, Dragonfly Energy's non-toxic deep cycle lithium-ion batteries are displacing lead-acid batteries across a wide range of end-markets, including RVs, marine vessels, off-grid installations, and other storage applications. Dragonfly Energy is also focused on delivering an energy storage solution to enable a more sustainable and reliable smart grid through the future deployment of its proprietary and patented solid-state cell technology. To learn more, visit www.dragonflyenergy.com/investors.
Forward-Looking Statements
This press release contains forward-looking statements within the meaning of the United States Private Securities Litigation Reform Act of 1995. Forward-looking statements include all statements that are not historical statements of fact and statements regarding the Company's intent, belief, or expectations, including, but not limited to, statements regarding the Company's participation in the Move America 2023 conference, the Company's future results of operations and financial position, planned products and services, business strategy and plans, market size and growth opportunities, competitive position and technological and market trends. Some of these forward-looking statements can be identified by the use of forward-looking words, including "may," "should," "expect," "intend," "will," "estimate," "anticipate," "believe," "predict," "plan," "targets," "projects," "could," "would," "continue," "forecast" or the negatives of these terms or variations of them or similar expressions.
These forward-looking statements are subject to risks, uncertainties, and other factors (some of which are beyond the Company's control) which could cause actual results to differ materially from those expressed or implied by such forward-looking statements. Such factors include those set forth in the sections entitled "Risk Factors" and "Cautionary Note Regarding Forward-Looking Statements" in the Company's Annual Report on Form 10-K for the year ended December 31, 2022, and in the Company's subsequent filings with the SEC available at www.sec.gov. If any of these risks materialize or any of the Company's assumptions prove incorrect, actual results could differ materially from the results implied by these forward-looking statements. There may be additional risks that the Company presently does not know or that it currently believes are immaterial that could also cause actual results to differ from those contained in the forward-looking statements. All forward-looking statements contained in this press release speak only as of the date they were made. Except to the extent required by law, the Company undertakes no obligation to update such statements to reflect events that occur or circumstances that exist after the date on which they were made.
Investor Relations
Dragonfly Energy
Sioban Hickie, ICR, Inc.
[email protected]
Media Relations
Dragonfly Energy
Amy Demuth, RAD Strategies Inc.
[email protected]
Source: Dragonfly Energy Holdings Corp.